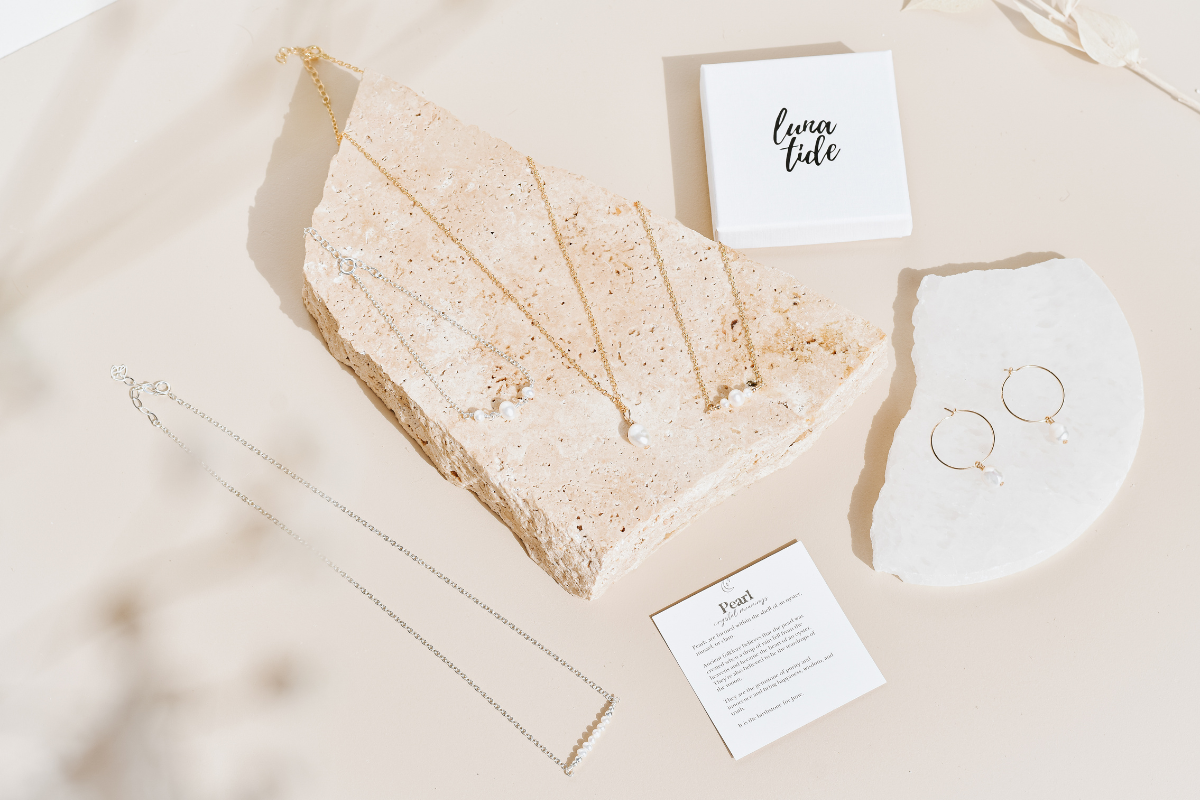 Handmade Crystal Bridal Jewellery
Our handmade crystal jewellery for brides and bridesmaids adds a touch of unique sparkle and glamour to any wedding look.
With stunning designs crafted from high-quality crystals and gemstones, each piece is one-of-a-kind and full of personal energy.
From delicate earrings to bold statement pieces, crystal jewellery is a luxurious and thoughtful gift for bridesmaids that will make them feel extra special on the big day and beyond.
Lovingly handmade
Our jewellery is lovingly handmade to order especially for you, with each piece crafted by our small team of in-house artisans who take pride in creating unique and meaningful designs.
Beautifully packaged
Your jewellery is packaged in eco-friendly materials and each item is indivdiually presented in a Luna Tide jewellery box along with a fact card about the crystal
Made to last
Our handmade crystal bridal jewellery is made to last, crafted with high-quality materials and attention to detail to ensure that each piece can be treasured for years to come.