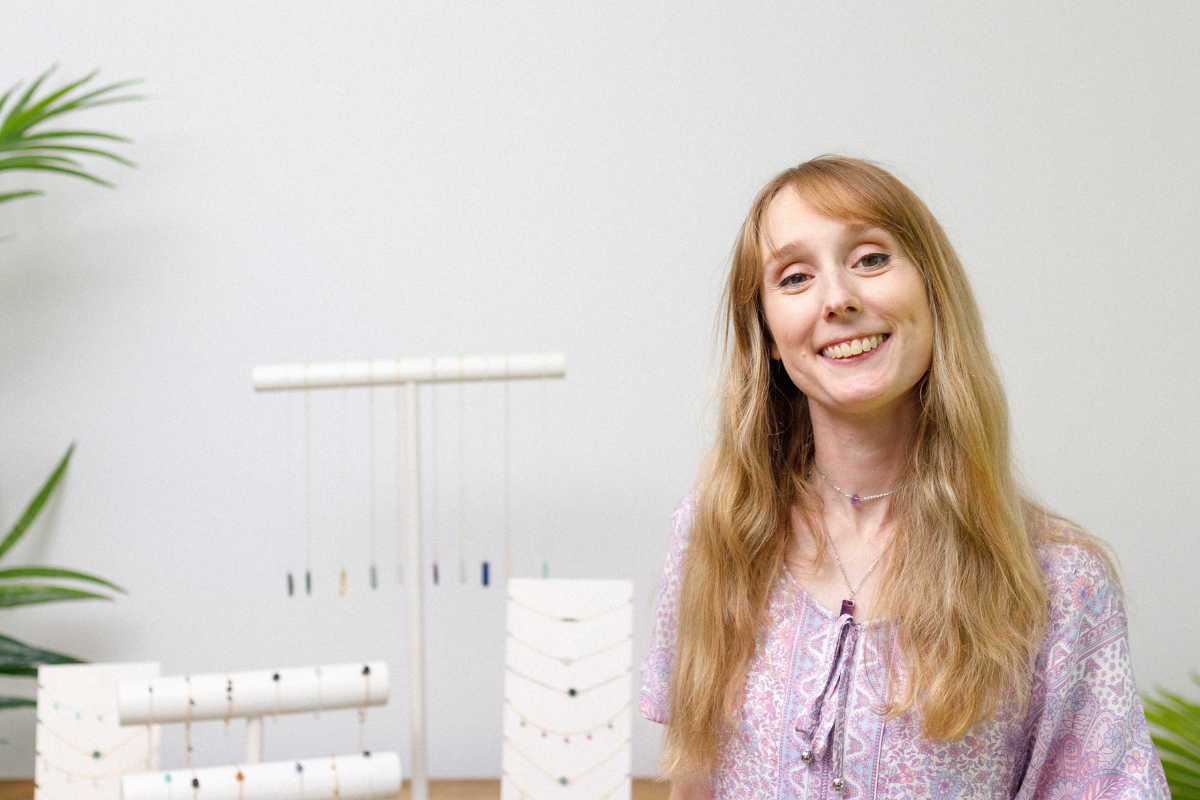 About Luna Tide
Since 2014, Luna Tide has been your source for handcrafted crystal jewellery, each piece serving as a personal gateway to the universe's untapped wonders. Tailored to adorn and empower, our gems are touchstones that resonate with your unique journey, offering you a sense of deep connection and spiritual healing.
Meet the Maker: Sarah's Journey from Loss to Luna Tide
Sarah's journey began with a painful void in childhood—losing her dad in a heart-wrenching twist of fate. This experience led her to the mystical embrace of crystals, where she found solace, a cosmic connection, and a deep bond with nature.
Fast-forward to today, Luna Tide extends that cosmic whisper to you. Each glittering crystal embodies a universal connection, and every piece of jewellery is designed as a pathway to your own inner peace and connection to nature and the universe's endless possibilities. Each piece is a touchstone you can cherish, embodying the alchemy of loss, love, and the cosmos.
Our offerings
Complimentary gift box
All jewellery comes packaged in a complimentary gift box with a fact card about your crystal
Eco-friendly packaging
We package our jewellery in biodegradable packaging to protect your jewellery and the planet
Let customers speak for us