Rose Quartz
"I am loved"
For Love, Healing, Balance
January birthstone
About Rose Quartz
• Called the "Love Stone," Rose Quartz opens your heart to give and receive love
• Linked to the heart chakra, it encourages self-love and emotional healing
• Its soft pink glow is a symbol of unconditional love and compassion
• Celebrated for its romantic energy, Rose Quartz is a talisman for relationships and emotional fulfilment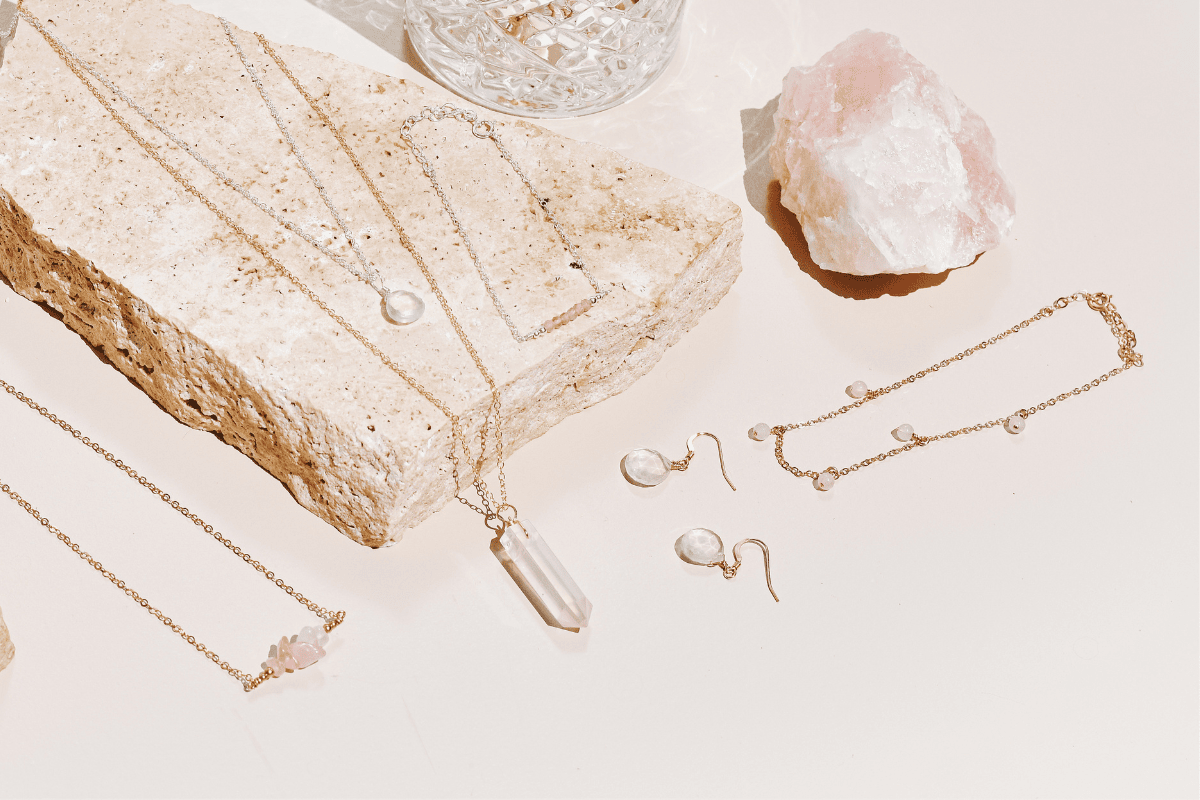 Love your new Rose Quartz jewellery?
Leave a review and share a photo!
Tag us on Instagram @luna.tide or TikTok @lunatide for a chance to be featured.
And remember, if there's anything that's not quite perfect, drop us an email straightaway. We're here to make it right.
Rose Quartz Jewellery Care Instructions
We recommend removing before swimming and showering because this design uses a translucent crystal and soap, dirt and water may get trapped in the gap between the crystal and the wire.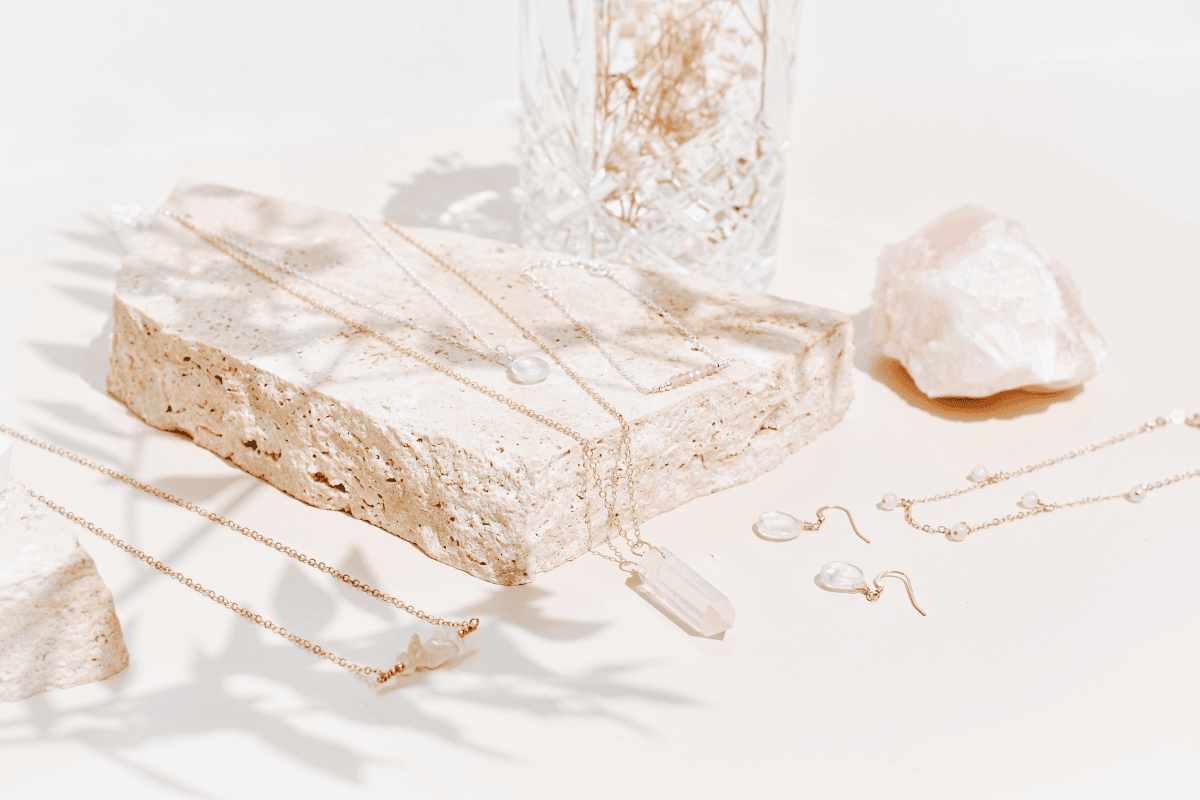 Our Jewellery Promise
Your jewellery is handmade with care and personalised attention, just for you.
We offer a 1-year warranty on every handmade piece. Should you need repairs during this period, please email us with your order details, the name of the person who gifted it to you, and a photo of the item. After the warranty, we continue to support your jewellery's beauty with affordable post-warranty repairs. Just follow the same process to reach out to us.
Need help? We're here—just a message away.